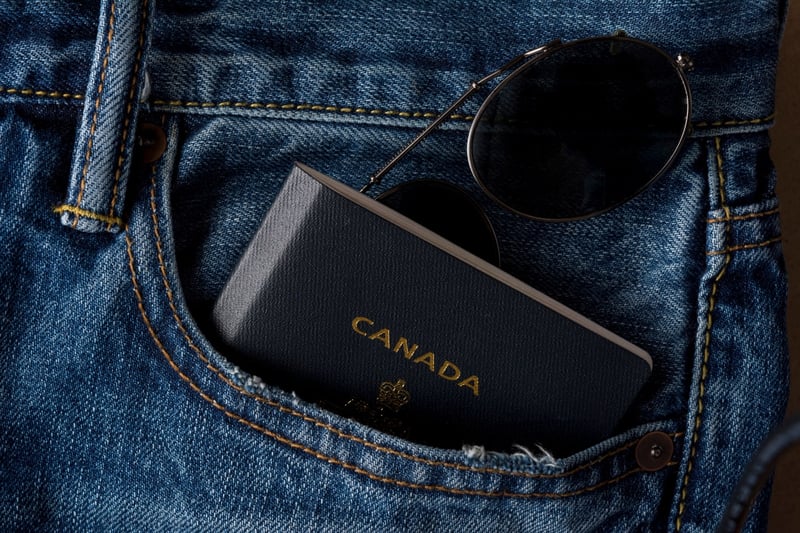 Anyone who is currently seeking a Canadian passport through the Quebec Immigrant Investor Program (QIIP) might be highly interested in three recently announced changes. Additionally, those who have already chosen Canada for their second country of citizenship and people who want to travel to Canada on business or to learn more about the country as part their global citizenship plans, may also appreciate learning more about these changes.
1. Bulgarian Citizens Are Now Exempt from Needing a Temporary Resident Visa (TRV)
Beginning May 1, 2017, eligible Bulgarian citizens will no longer need to obtain a TRV before flying to Canada. All they will have to do is to obtain an Electronic Travel Authorization, or eTA. Visitors apply for their eTA online. It costs 7 CAD, and usually takes only a few minutes. This change anticipates Canada's lifting of all visa requirements for Bulgarian citizens on December 1 of this year. The expected change will result in visa-free travel to Canada for all Bulgarian passport holders, bringing it in line with all EU member states.
Eligibility Requirements for eTA
Eligible visitors who want to spend time in Canada for less than six months must have:
A valid Bulgarian passport, and
A current Canadian visitor visa.
If they do not hold a current visa, they may qualify by:
Either having had a valid Canada visitor visa within the last 10 years, or
Currently having a valid United States visitor visa or a United States Green Card.
Benefit of the Change
The benefit of this change is that it will greatly reduce the time it takes to arrange a visit to Canada, whether it is for business, learning more about gaining a Canadian passport, studying, or as a temporary worker.
2. Changing the Age of Eligible Dependent Children
The Canadian Government announced this change May 3, 2017. Children of immigrants who are under 22 years of age may count as dependent children. The previous age limit was 18 years of age. The change will take effect on October 24 of this year. Children who have physical or mental conditions and, as a result, rely on their parents will continue be exempt from the age limit rule.
Benefits of the Change
One benefit of the change is that more families will be able to stay together in their pursuit to attain Canadian passports. Children who are between the ages of 18 and 21 will not need to qualify for citizenship in their own right. The other benefit is that more individuals will be able to attend Canadian schools of higher learning. This should make Canada more attractive to more families. It will, ultimately, contribute to further enhancing Canada's economy, because there will be a higher ratio of higher-ed graduates who are already familiar with Canadian life and work, thus contributing positively to its economy.
3. Amending Canada's Citizenship Act (Bill C-6)
The third important announcement is that the Senate passed this bill making it more certain that it will be quicker and easier to get a Canadian passport. The bill will shorten the time a permanent resident must live in Canada before they can apply to become a citizen. The announced changes include:
Residents will only need to reside in Canada for three out of five years, rather than four out of six
Residents who had previously lived in Canada as temporary residents will be able to count some of that time towards their three-year total
More applicants will be exempt from having to satisfy the language proficiency test based on their age, since the upper age limit is now 54 (no longer 60)
Dependent children whose parents' citizenship applications fail, will not automatically be denied citizenship, themselves
Benefit of the Change
Current Canadian residents, who have their three years' qualifying period in, may apply for citizenship immediately. Those who do not, will be able to apply sooner than they would have.
Final Comment
Canadian officials are making it easier and more efficient to visit and stay in their country as a citizen. On May 29, 2017, the Quebec Immigrant Investor Program will reopen, and will accept only 1,900 applications. Canada's only passive investor immigration program has gained worldwide interest, so we urge anyone who wants to become a citizen and to qualify for a Canadian passport to contact us sooner than later for a free initial consultation. We can discuss ways to help you be one of the 1,900 newest citizens via the QIIP this year.