On April 6, 2017 the UK government changed some of its rules and requirements for individuals, and their family members, wishing to obtain a UK Tier 1 Entrepreneur Visa. In this article we provide the latest information on how to obtain your Tier 1 Visa.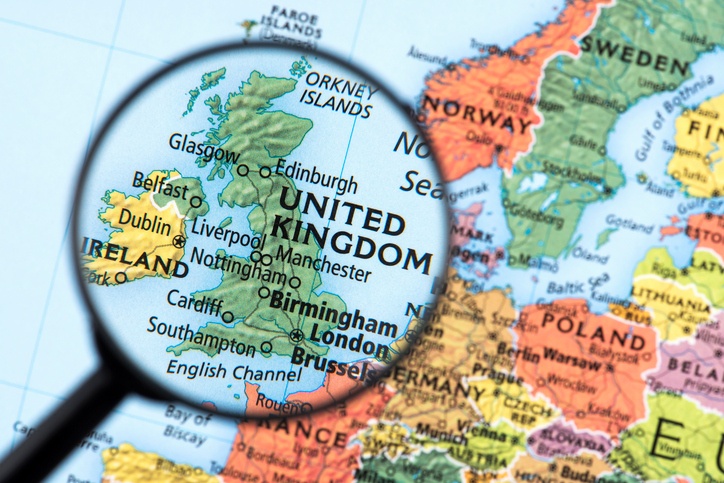 The visa enables approved migrants to live in the UK and work in their own business for an initial period of three years and four months. They may apply to extend their right to remain for another two years, and to apply for "indefinite leave to remain" (ILR). Being in an ILR status is the equivalent of permanent residency, and enables immigrants to stay in the UK and, ultimately, to apply for British citizenship.
The Tier 1 Entrepreneur Visa
The government's intention behind the entrepreneur visa is to promote UK business competitiveness, and to focus on promoting business activity, which in turn benefits the local economies. Applicants who are interested in owning a business or setting up as a sole trader, and who wish to establish themselves in the UK, will find the Tier 1 Entrepreneur Visa to be quite an attractive option.
The business venture must employ at least two "settled workers" in new full-time occupations. A settled worker is someone who has a right to live and work in the UK. The business must generate profit from the sale of goods or services, not just from an increase in property values.
It should be noted that property investment and property management, where the applicant intends to own real estate and to rent it out, is not eligible under this program.
This Tier 1 Entrepreneur Visa enables anyone from outside the European Economic Area (and Switzerland) to set up or take over one or more UK-registered businesses. Applicants may:
Act as a self-employed person, or as a director or partner in the business or businesses.
Apply as an individual or as a member of a two-person entrepreneurial team. The team may use the same investment funds to qualify.
Seek permission for their family members to join them.
Investment Requirements
Applicants must have a minimum of £200,000 to invest in their business or businesses. The funds must have been legally obtained and may be any of the following:
The applicant's own funds
Made available to them by an outside investor or partner, who is not also applying for his/her own visa. This option includes getting funds from a seed-funding competition, venture capitalist, or other approved body.
Held in a joint account with the applicant's spouse or partner, as long as the joint account holder is not also applying for Tier 1 Entrepreneur visa
If the funds have previously been invested in a UK business, and the applicant wants to use those funds for their application, then this individual must have made that investment less than 12 months before he/she applies.
The funds must be available purely for establishing or running the business venture. They may not be used for personal remuneration or living expenses, or for payment to the previous owner. One example would be, if the applicant is taking over an existing business.
Who May Apply
Anyone who is not a citizen of any EEA member nation or Switzerland, and who is at least 16 years of age, may apply. An applicant who is under 18 years of age must have parental or guardian (written) permission. An existing UK migrant may apply to transfer from their current status to Tier 1 Entrepreneur.
The application requirements are listed below for applicant requirements:
Have valid passport and UK entry permits
Have a clean criminal record
Score 95 qualifying points (25 points are awarded for having the $200,000, 25 points for the funds being held in a regulated institution, 25 points for the institution being in the UK, 10 points for being proficient in the English language. And 10 points for showing enough funds to sustain the applicant and any family members)
Satisfy the "genuine entrepreneur" test. This requires the applicant to submit, among other things, a CV (personal resumé) showing their qualifications and business experience, a business plan for the venture they intend to start or take over, and able to show its financial viability. Applicants may be called for interviews to discuss their business experience, the business plan's viability, and other pertinent details.
The Application Process
The application is straightforward. Applicants who currenty live outside of the UK should do the following:
Contact us by clicking this link.The UK government requires all applicants to be familiar with the terms and conditions of the visa process, and to have all necessary documents in place. Missing items will delay the approval, and may cause the application to fail. It takes about 21 days to process the application, but times vary according to each applicant's current country of residence. We will be able to advise each applicant on likely processing times and fees. The UK usually issues visas approximately 8 weeks after approval.
Have photographs and fingerprints taken at an approved center in preparation for the biometric residence permit. Applicants must collect the permit within ten days of their stated UK arrival date.
Provide all necessary documents. The documents must be presented in English or Welsh, or translated by an approved translator. Documentation includes current passport, birth and marriage certificates as appropriate, proof of no criminal record from any country where the applicant has lived in the previous 10 years, appropriate medical test results, and proof that all fees have been paid.
Final Note
The UK remains a very attractive location to live, and one in which to run a successful business. Changes to immigrant programs always generate increased interest from potential applicants. If you are considering obtaining a UK Tier 1 Entrepreneur via you will benefit from a proper consultation for sound information. Click on the image below so we can give you immediate, personal advice on your particular circumstances.