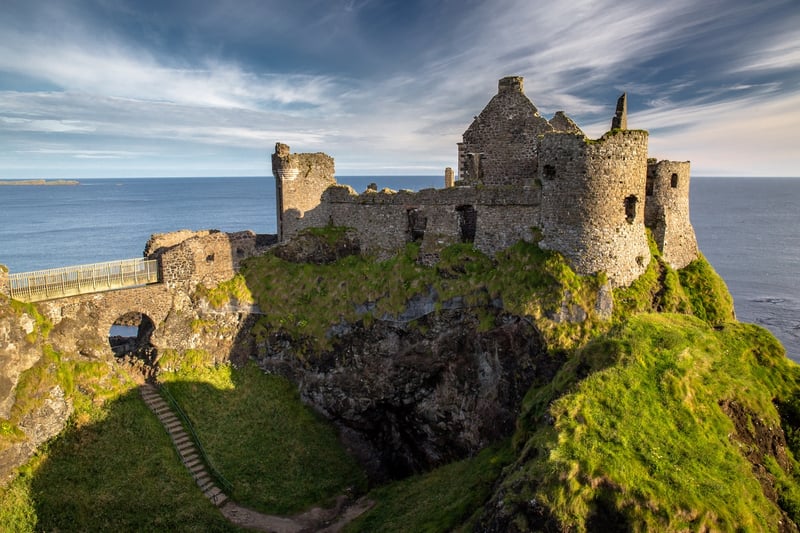 Ireland's Immigrant Investor Program (IIP) was introduced in 2012. The Minister for Justice, Equality, and Defence, Mr. Alan Shatter, recently announced important and exciting changes to the program.
The major change increases the number of investment options from one, the Irish Diaspora Loan Fund, to six. The changes are aimed at encouraging high net worth individuals from outside the European Economic Area (EEA) who want to benefit from the immigrant investor program to invest in Ireland (Eire). In return, the investors are entitled to permanent residency and then to apply for Irish citizenship. The value to Ireland is that the investors will create new jobs in the country or save existing ones.
Investment Options
There are six eligible options requiring investments of between €500,000 and €2 million. The investor must include an appropriate business plan to show how the money will be used, and how it will create or maintain employment opportunities for Irish residents and nationals. The actual investments are only made after application approval. The investment options range from government guaranteed and risk-neutral to traditional commercial ventures.
1. Endowment
The investor provides €500,000 for a project of public benefit. The project may be to do with the arts, sport, health, education, or cultural activities. The investment is considered philanthropic, and will not attract any financial return. The associated business plan must show how the public will benefit from the investment.
2. Enterprise Investment
This option requires a minimum investment of €1 million. It may be invested in a single enterprise or spread across a number of them. The investment must be held for at least 3 years. The money can be used to start new businesses or may go into existing business. The enterprises must be registered and headquartered in Eire.
3. Investment Fund
With this option, the investor commits a minimum of €1 million for at least 3 years to an approved fund. The minister has not published a list of possible funds, so investors are free to choose almost any fund where they can show the result will be suitable job creation or maintenance.
The Irish Naturalization and Immigration Service has said the investment must be in company stock that is not quoted on any stock exchange, and the funds and fund managers must be regulated by the Irish Central Bank. Fund managers have set up funds specifically for IIP investors, so the whole process may be smooth and straightforward. The managers of these funds are already time-tested and field-experienced.
4. Real Estate Investment Trust (REIT)
This option requires a minimum of €2 million to be invested in one or more REITs that are listed on the Irish Stock Exchange. The full investment must be held for at least 3 years, and the number of shares that were originally approved must be kept, regardless of any change in value.
REITs are a low-risk way of investing in real property. REITs do not attract corporation tax, and the majority of profits must be distributed annually, thus providing the investor with a regular income stream. The investor may reduce the initial investment by 50% after 3 years, then by another 25% after the 4th year, and may completely divest after 5 years.
5. Mixed Investment - Currently suspended
This option enables an investor to purchase a residential property in Eire, which they must use as their own residence. The property must cost at least €450,000. The investor must then put another €500,000 into the Immigrant Investor Bond (Option 6) making a total investment of €950,000.
6. Immigrant Investor Bond - Currently suspended
Ireland's National Treasury Management Agency issues this bond. Immigrant investors must purchase bonds worth €1 million and hold them for 5 years. Investors who take Option 5, the Mixed Investment, only have to purchase €500,000 worth of bonds. The bonds are not traded, pay no interest, and are guaranteed by the government. This makes them an easy and risk-neutral option.
Investor Eligibility Requirements
Primary investors must satisfy the following criteria:
Be non-EEA nationals

Have a legally-acquired net worth of more than €2 million

Be of good character and have no criminal background in any jurisdiction

Explain their activities during the previous 12 months, including their business activities, income, assets and loans, inheritances, divorce settlements, and show the investment funds are not financed
The primary investor's family members may also apply for residency. Eligible members include:
The spouse or partner of the investor

Dependent children or legal wards under 18 years of age. In some cases, an unmarried and financially dependent child over 18, but under 24, may be considered eligible.
Benefits of Irish Residency
Investors and approved family members will be granted permanent residency under "Stamp 4" conditions. This five-year residency is initially granted for two years, and if all conditions are still met, it is extended for a further three years. After that time, residency is granted in five year periods.
Permanent residents do not have to be physically present in the country, except for one day a year, giving them total worldwide mobility. If they wish to seek Irish citizenship, then they must reside in the country for a minimum of 4 years during the previous 8. Benefits of permanent residency include:
The right to live, work, study, and start a business

Enjoy visa-free travel to the United Kingdom under the terms of the British Irish Visa Scheme

Experience an attractive tax regime

Have easy access to doing business with many international corporations that have established headquarters in Eire, in order to benefit from both the tax regime and access to the EU and EEA nations

Once the UK leaves the EU, Ireland will be the major English-speaking member nation
These changes mark an important milestone in global citizenship programs. Eire knows it must compete with other nations who operate investor immigrant programs, so it is offering a broad range of options for applicants who wish to establish a base within the country, the EEA, and the EU. Please contact us to learn more about this investment opportunity and to arrange your initial, free consultation.