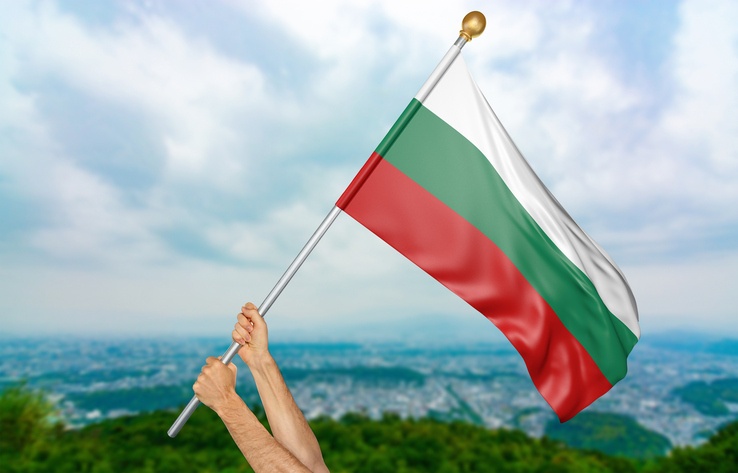 How to qualify for Bulgarian citizenship is a question our High Net Worth Immigration clients often ask. In this article we explain the requirements and process, so you will have all of the basic answers. An individual may attain citizenship in different ways. The traditional ways are:
Be born in Bulgaria.
Be the child of a Bulgarian citizen.
Marry a Bulgarian citizen.
Others who ask the question, how to qualify for Bulgarian citizenship, and who are not citizens of a European Union member state, may qualify by following a two-step investment process enabled by the Foreigners in the Republic of Bulgaria Act (FRBA) which begins with qualifying for permanent residency:
Make an approved investment and satisfy due diligence standards on health, criminal record, etc. This leads to permanent residency status.
Permanent residents may apply for Bulgarian citizenship. Applicants attain citizenship after holding residency for either one year or five years, depending on which investment option they choose.
Investment Options
The Standard Option requires the primary applicant to deposit BGN 1 million in an approved Government Bond Portfolio, managed by the Ministry of Finance, and to hold the bonds for a minimum of 5 years. The BGN 1 million are refunded in full at the end of the five years. The Euro equivalent of BGN 1 million is approximately €512,350 as of this writing. Note: The Euro amount varies, marginally, in line with prime lending rates.
The investment may also be financed through a regulated bank. With this option, applicants deposit a non-refundable €195,000 (approx BGN 380,600) to cover all costs associated with the five-year loan. This option enables residency, and then an application for citizenship after five years.
The second option, known as the "Fast-Track Citizenship Option," enables applicants to apply for citizenship only one year after receiving permanent residency status. They, therefore, can become citizens within a total timeframe of approximately 18 months to two years. The fast-track option requires investors to make a second guaranteed bond investment of BGN 1 million a year after attaining residency. They must hold that deposit for a minimum of two years after becoming a citizen. That investment may also be financed.
A Note Regarding Permanent Residency
High Net Worth Individuals who follow either of the investment options will be pleased to learn that, although they have permanent residency status, they are not required to be physically present in the country. They do, of course, have the right to physically reside, and to enjoy all the benefits of permanent residency, but it is not a requirement.
The Bulgarian Government amended the FRBA in December 2013. The amendment waived the physical residency requirement, the Bulgarian language competency requirement, and enabled dual nationality for investor applicants.
It is not a well-known fact that as per the current Bulgarian legislation, children of the main applicant/investor are eligible to apply for Bulgarian citizenship and passport after the main applicant/investor becomes a Bulgarian citizen. They are eligible to apply without additional investment for Bulgarian citizenship and passport regardless of their age or marital status. This gives an enormous advantage of the Bulgarian Program for Residency and Citizenship when compared to other similar residency and citizenship-by-investment programs.
Citizenship Application Process and Required Documents
The primary applicant and family members apply through our office. Applications for citizenship must include certified Bulgarian translations of all documents, if they are currently in a foreign language. All documents must comply with the relevant provisions of bilateral international agreements and treaties, or with the appropriate Hague Convention for "Foreign Public Documents."
Citizenship application documents required, include:
The primary application document supported by:
Birth certificate.
Certificates of any name changes.
Certified copies of documents confirming the applicant's identity, such as a passport or other valid travel document from the applicant's home country.
Current passport-sized photograph.
Certificate of permanent residence, issued by the Ministry of Interior, showing both the date of issuance, and the legal basis on which permanent residency was granted.
Certificate of investments made, as issued by the Bulgarian Investment Agency.
Certificates of conviction and investigation, issued by pertinent local authorities, showing that the applicant is not under current criminal investigation, and has not been convicted of a criminal offence in a foreign jurisdiction or in the Republic of Bulgaria.
Medical documents, issued by pertinent authorities, showing the applicant is in good physical and mental health, and not suffering from acute communicable, infectious disease.
Confirmation that all appropriate fees have been paid.
The Directorate of Bulgarian Citizenship requires that the applicant files the request for Bulgarian citizenship, personally, at the Ministry of Justice or at a Bulgarian diplomatic or consular office abroad.
In Summary
We answer the question, how to qualify for Bulgarian citizenship, for most of our clients, by arranging for them to become permanent residents, and then to apply for citizenship by following the standard or the fast-track option. All citizens of Bulgaria enjoy the total benefits of being in the European Union. In order to arrange a free initial consultation, please click this link to contact us so we can begin the process.