What is Citizenship by Investment?
Citizenship by investment is a means to secure a second citizenship and passport in another country by investing in its economy.
This can be accomplished through different types of established investment options, including real estate, government bonds, establishing a business, and development funds.
Investment options and required investment sums vary greatly depending on the program and the type of investment. Citizenship by investment programs help obtain citizenship faster than traditional immigration processes.
What Challenges Can Citizenship by Investment Help Overcome?
Embarking on the path to acquiring dual citizenship through investment offers a powerful solution to a range of challenges that many individuals and families face today.
The pain of not having dual citizenship can be far-reaching, affecting various aspects of your life and future:
Visa Nightmares: Without a second passport, you're trapped in a never-ending cycle of visa applications and rejections. The frustration of navigating complex visa requirements and the constant uncertainty of your travel plans can take a toll on your peace of mind. Dual citizenship offers an escape from this never-ending bureaucratic nightmare, granting you the freedom to explore the world hassle-free.


Vulnerability and Intrusion: Having only one passport can sometimes leave you vulnerable in uncertain times. Political instability, economic crises, and privacy invasions threaten your security and personal freedom. Dual citizenship empowers you to protect yourself and your family from these uncertainties, ensuring your peace of mind and privacy.


Escaping Discrimination: Discrimination and persecution in your home country can be unbearable. Living in fear and under oppression can have severe emotional and psychological impacts. Citizenship through investment offers an escape route, giving you and your family the chance to leave behind discrimination and build a brighter future.


Subpar Quality of Life: Inadequate healthcare, subpar education, and limited career opportunities can diminish your quality of life. Without a second passport, you may be stuck in a place that doesn't offer the life you and your family deserve. Dual citizenship is your ticket to a better quality of life, providing access to superior healthcare, education, and career prospects.


Stifled Business Dreams: As an entrepreneur or investor, your ambition knows no bounds. Yet, your opportunities are limited by your single citizenship. Without a second passport, you're missing out on international markets, potential collaborations, and advantageous tax structures. Dual citizenship can unleash your business potential, allowing you to expand and prosper on a global scale.


Mandatory Military Service: For some, mandatory military service can disrupt life plans and force difficult choices. Dual citizenship offers a way out, enabling you to avoid compulsory military service and maintain control over your life.


Securing Retirement and Healthcare: Planning for a comfortable retirement and access to quality healthcare is a priority for everyone. CBI programs allow you to secure a peaceful and healthy retirement in a country that values your well-being.
---

Citizen Rights
—
A citizen of a country, nation, or state possesses rights that are not granted to a resident. Citizens can confidently expect to retain their status and rights throughout their lives. Furthermore, citizenship status can be passed down to children and grandchildren. Residents do not enjoy these privileges or security. Each of these designations entails distinct responsibilities, conditions, and rights.
Resident Rights
—
It is common for residents to need to renew their residency permits after consistently meeting the legal requirements of the country. These requirements can encompass maintaining the initially mandated investment, preserving good health and a clean criminal record, and fulfilling physical residency criteria. Residency status can be either temporary or permanent, contingent on the laws of the respective country.
High net-worth individuals who are considering global citizenship or obtaining a so-called 'Golden Visa' should familiarize themselves with the differences between citizenship and residency, the qualifying requirements, and the laws of a country before selecting it as their destination of choice.
Obtaining residency
Residency by investment is achieved when an applicant and their approved family members fulfill specific conditions. These conditions vary by country and typically encompass criteria such as:
Having a certain net worth.
Investing required amounts in approved enterprises or institutions and maintaining those investments for the duration specified by the immigration program.
Meeting requirements for good health and a clean criminal background through background checks.
Passing cultural and language proficiency tests.
Paying all necessary legal, governmental, and processing fees.
Providing documentation to demonstrate compliance with the required conditions.
In some countries, after a specific period (e.g., 5 years), immigrant investment residents may only be required to maintain good health, possess no criminal record, and continue to prove their self-sufficiency, rather than having to maintain the initial investment as well.
Obtaining citizenship
Most countries that offer immigration through investment and Immigrant investor programs want to encourage entrepreneurs and high net worth individuals to choose their program, and thus offer the incentive of citizenship.
In most cases, citizenship follows an approved period of residency. However, some countries don't require residency. For example, Antigua and Barbuda, Grenada, St. Kitts and Nevis, Dominica, St. Lucia, Turkey and Vanuatu offer citizenship within weeks or months instead of years.

Permanent residency vs citizenship benefits
When comparing permanent residency and citizenship, several significant differences come to light.
Let's delve into the distinct advantages associated with each status.

Benefits of Permanent Residency
—
Access to Social Benefits: Permanent residents enjoy a wide range of social benefits equivalent to those granted to citizens, including comprehensive health care coverage.


Freedom within the Country: Holders of permanent residency have the flexibility to live, study, work, or conduct business anywhere within their country of residence.*


Path to Citizenship: Under specific conditions, permanent residents may apply for citizenship, providing an avenue for eventual full integration into the host country.


International Travel: Residents of numerous countries often possess the privilege of traveling to other nations either without the need for a visa or by obtaining a visa upon arrival. This benefit is precious for individuals desiring to explore regions like

the Schengen Zone

.
*In some countries, the ability to "work" does not mean seeking employment. Countries like Greece and Cyprus only allow permanent residents to work within their own businesses but not seek employment in the country's workforce.

Citizenship Benefits
—
There are no requirements to reside in the new country of citizenship.
Benefit from more lenient tax laws, especially those governing inheritance.
Be called upon to act as jury members in trials.
You can apply for any job, including government and high-security positions.
Any children born after securing citizenship are automatically naturalized.
Experience increased mobility and consular protection while you are abroad.
Have the right to vote in elections and pursue political opportunities.
Enjoy social benefits.
There is no requirement to renew your Permanent Residence Card (PR).
You cannot be deported.
Citizenship by Investment Options
When considering the acquisition of a second passport, it's crucial to be well-informed about all the available citizenship-by-investment opportunities. Numerous countries present programs for residency and citizenship, each carrying distinct investment prerequisites and advantages.
Below, we offer a concise outline of the five varying categories. Depending on your chosen program, you can opt to concentrate your investment in a single avenue or diversify it across multiple options.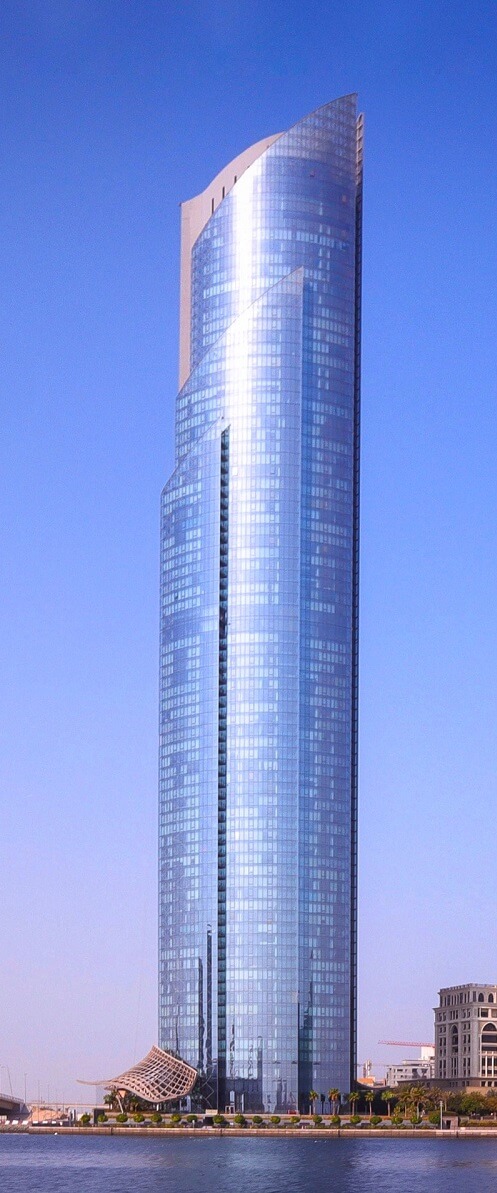 Category 1: Citizenship by Real Estate Investment
Real estate projects involve investing in commercial or residential property in your country of choice. The requirements can vary, ranging from complete ownership of a property to fractional (shared) ownership in a major development or a lease for the required duration.
Shared ownership in a large development entails being a passive investor without the responsibility of managing any aspect of the project. An example of passive investment leading to permanent residency is the USA's EB-5 Visa Program (investment in the Regional Center).
On the other hand, the St. Kitts and Nevis Citizenship by Investment program offers options for investment in government-approved projects, such as upscale hotel shares, villas, and condominiums.
Many Caribbean resort investments provide an annual financial return and grant you the chance to enjoy resort facilities for at least one week per year.
Across all real estate options, the initially invested amounts must be retained for a minimum period, typically three to seven years. Following the required duration, you can choose to sell your share at the prevailing market value.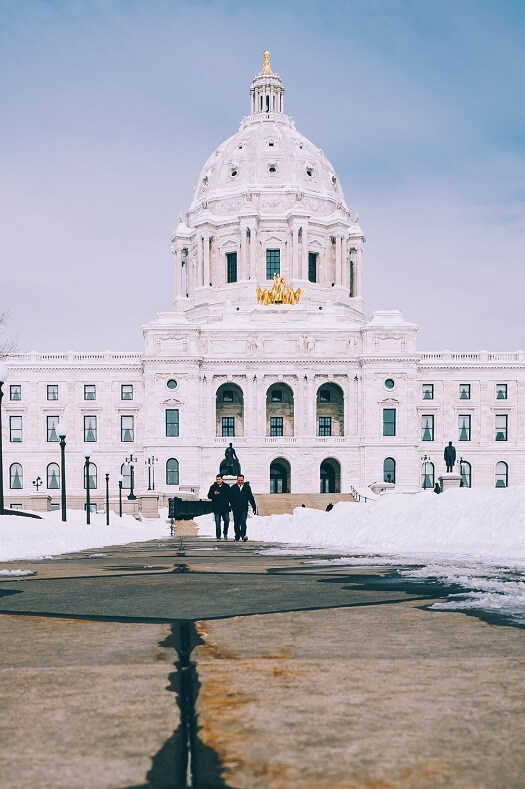 Category 2: Government Bonds
Purchasing government bonds presents a pathway to securing permanent residency or citizenship without exposing your capital to risk or requiring personal engagement in a business venture. The government of the specific country guarantees these bonds, ensuring the full return of your investment without any interest accumulation.
Typically, the minimum holding period for these bonds is five years.
The Quebec Investor Visa Program offers permanent residency to investors who make a one-time payment of CAN$1.2* million, leave it in place for 5 years, and then get it back after the required duration has elapsed without accruing interest.
*The investment amount can be financed.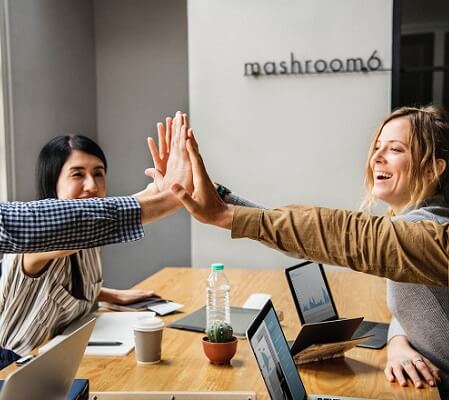 Category 3: Business Enterprise
If you'd like to expand your entrepreneurial empire by owning and operating your business in a different country, this option is suitable for you.
Depending on the chosen program, obtaining permanent residency or citizenship will enable you to trade easily within specific economic and geographical areas.
These investment options require potential investors to create new employment opportunities or preserve existing ones. For example, Antigua and Barbuda and St. Lucia's Enterprise Projects allow joint applications from investors aiming for shared ownership of a business.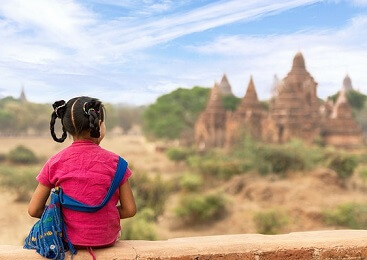 Category 4: Non-refundable Donation to a Government-Supported Program
This type of investment requires a sizable donation to an approved fund or charity in a particular country. It's a philanthropic way to contribute to your new country's economic development while making a positive impact. The donation varies according to the number of applicants and delivers all the benefits of citizenship.
The Best Citizenship by Investment Programs
There are various programs when it comes to citizenship and residency by investment. Some of these programs are offered by countries that are members of the European Union (EU), the Schengen Zone, CARICOM, and the Commonwealth of Nations.
Membership in these organizations opens up opportunities for travel, temporary and permanent residency, as well as business opportunities, including duty-free import and export trading.
No matter why you want to learn about residency or citizenship through investment, this brief overview of the top programs will provide you with a great introduction.
European citizenship by investment

Malta
If you are seeking a gateway to a thriving island country in Europe, Malta is your ideal choice. Malta's investment program comprises two pathways:
Malta's Golden Visa (permanent residency status).
Citizenship by investment route.
Under Malta's Golden Visa option, the applicant must fulfill a three-tier framework:
Make a total contribution of €40,000. Out of this amount, €10,000 is a non-refundable administrative deposit that must be paid when submitting the application.
Purchase a property valued at a minimum of €350,000 in Malta. However, if the property is located in Gozo or the southern region of Malta, it can have a minimum value of €300,000.
Applicants must pay €58,000 to the government, plus €7,500 for each dependent who is a parent or grandparent. If the applicant buys a qualifying property, the contribution drops to €28,000. In addition, the applicant must also donate €2,000 to a registered local NGO.
Alternatively, Malta provides a unique opportunity to secure its citizenship via the Maltese Exceptional Investor Naturalization Program. Investors first obtain Malta residency for 1 or 3 years, then apply for a Maltese passport under the MEIN program:
Contribution:


€750,000 investment for a passport within 1 year.
€600,000 investment for a passport within 3 years.
Real Estate Investment/Rental:

€700,000 real estate purchase or
€16,000 annual rental.

Donation:

€10,000 to a designated NGO.
Residency in Malta with family is mandatory until citizenship criteria are met under the new program.

Ireland
Applicants who want to make the most of two worlds—the UK and the EU—should strongly consider the Ireland Investment Program.
Although Ireland closed its Immigrant Investment Program (IIP) in February 2023, the fund investment option is still open until the end of 2023.
The Investment Fund option requires foreign nationals to invest at least €1 million, plus associated administrative fees, in government-approved and regulated investment funds. This investment is locked in for five years, after which the investor receives a full refund without interest.
Spain
A popular option among those looking to reside in southern Europe is Spain's Golden Visa program.
The Golden Visa program in Spain offers a residency permit in exchange for a minimum investment of €500,000 in real estate. Once you have lived in Spain for 10 years, you become qualified to apply for a Spanish passport.
On top of real estate investment, the country also offers other investment options:
| | | |
| --- | --- | --- |
| Investment Option | Amount | Addition Information |
| Spanish Public Debt Securities | €2 million | |
| Spanish Companies (Shares) | €1 million | |
| Deposit in Spanish Financial Institutions | €1 million | |
| Start a Business | Varies | The most difficult to obtain because business viability must be proven. |
Related: Discovering the Perks of Living in Spain Through the Golden Visa Program
Portugal
Spain's neighbor, Portugal, is yet another popular residency by investment program. What makes this program especially appealing is the absence of mandatory residency requirements in Portugal itself. To maintain your residency status, you only need to spend a minimum of seven days per year in Portugal.
Portugal's Golden Visa offers several investment opportunities. Here's a breakdown of them:
Investment in Portugal's private equity funds equivalent to €500,000.
Deposit of €1.5 million to a Portuguese bank to be kept for at least 5 years.
Investment in job creation in Portugal's economy.
A €500,000 investment in an established Portuguese business.
Contribution of capital worth €250,000 to support Portugal's artistic production.
Transfer of capital equal to or greater than €500,000 to the public or private scientific research institutions.



Latvia
If you're looking for an affordable long-term residency in Europe, the Latvia Golden Visa might be the right option for you. Being an EU member state, Latvia offers two pathways for investors looking to secure a European residence.
You can choose between:
A €50,000 donation to a Latvian business that employs up to 50 workers and maintains an annual turnover of €10 million plus €10,000 to the State budget.
A €250,000 real estate investment in key Latvian cities such as Riga, the capital, and other major urban locations.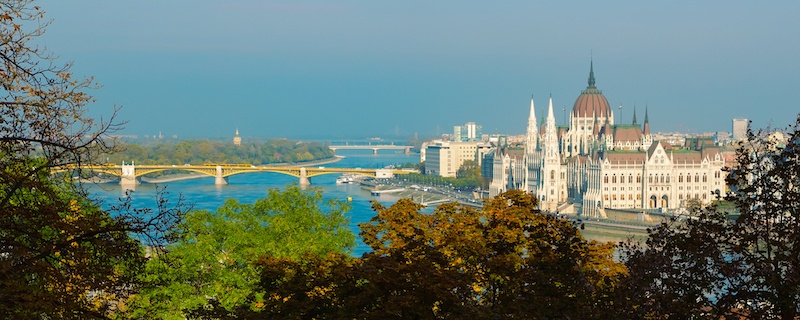 Hungary

Another attractive option is Hungarian residency through property investment. This exceptional program enables you to obtain a temporary residence permit by investing in a residential property valued at a minimum of HUF 56 million (€155,000).
The application fee for the primary applicant and their qualifying basic family members is €60,000, while each qualifying extra family member, such as parents, parents-in-law, and children above 18 and still in education, requires an additional €10,000.

Turkey
Turkey is a transcontinental country located at the crossroads of Europe and Asia, known for its rich history, diverse culture, and stunning landscapes. It boasts a unique blend of Eastern and Western influences, featuring ancient historical sites, bustling modern cities, and a captivating mix of traditions.
The Turkish citizenship by investment program offers several investment options. In order to be eligible for citizenship, the principal applicant must meet one of the specified investment criteria:
Real estate investment of USD 400,000.
Bank deposit of at least USD 500,000.
Fund share investment of USD 500,000.
Fixed capital investment of USD 500,000.
Purchasing government bonds worth at least USD 500,000.
Creating jobs for at least 50 people.

The United Kingdom
The United Kingdom (UK), comprising England, Scotland, Wales, and Northern Ireland, is a culturally rich and historically significant island nation in Europe. Holding residency and citizenship in Great Britain can offer wealthy individuals and entrepreneurs access to a highly developed economy, a world-class education system, and a diverse cultural landscape.
There are several ways you can get into the UK. For example, you can apply for the Innovator Founder Visa, which is valid for 3 years and can directly lead to indefinite leave to remain.
Alternatively, you can seek the Skilled Worker Visa. The Skilled Worker visa is a type of UK visa that allows individuals to come to or stay in the UK for employment purposes. To qualify, applicants must have an approved UK employer, a certificate of sponsorship from their employer, and work in an eligible occupation.
Knowledge of English and meeting specific salary requirements are also essential. The visa can last up to five years, and it permits individuals to work, study, and potentially settle permanently in the UK after five years of residence. However, it restricts access to certain public benefits and requires visa updates for job changes.
Lastly, you may apply for the Scale-Up Worker Visa. The Scale-Up Worker Visa is a UK visa designed for individuals seeking to work for fast-growing UK businesses.
To be eligible, applicants must have a confirmed job offer from an approved scale-up business, a 'certificate of sponsorship' from the employer, and meet salary requirements. This visa allows for a 2-year stay, extendable in 3-year increments, and after 5 years, individuals may apply for indefinite leave to remain. It comes with rights to work, study, and bring eligible family members.
Dependent family members, including spouses, children below 30, and parents over 55, can apply.

Cyprus
Cyprus occupies a strategic position where Europe, Africa, and Asia converge, and it stands out as one of the most accessible European Union member states for obtaining a Cypriot residency.
The investors must invest at least €300,000 in one of four investment options (the fast-track option) or take a slow-track route (the Category F pathway).
Click here to access investment details for the Cyprus Golden Visa.

Greece
The Greek Permanent Residency and Citizenship program offers a way to obtain permanent residency in Europe by making an affordable real estate investment in Greece. Among all the European residency programs that require investment, Greece offers the most cost-effective option.
Once you become a Greek resident, you have the privilege of living permanently in Greece and can travel freely to other countries within the Schengen Zone without needing a visa.
The application process for the Greek Residency Program is simple and usually takes around 1-2 months to complete.
Here's how it works: Invest €250,000 in residential or commercial property in Greece. After residing in Greece continuously for 7 years and meeting all other requirements, you can apply for Greek citizenship.
USA EB-5 and E-2 Visas

EB-5 Visa
The EB-5 visa in the USA is an immigrant visa program designed for foreign investors who want to obtain permanent residency (Green Card) by making a significant investment in a new commercial enterprise that creates jobs for U.S. workers.
There are three investment options:
New business enterprise.
Regional center investment.
Troubled business investment.
The investment amount for all three options is the same:
1,050,000 USD – direct investment.
800,000 USD – reduced investment for a business in a Targeted Employment Area (TEA).
Related: How to Navigate the EB-5 Visa Process in 8 Easy Steps

E-2 Visa
​​The E-2 visa in the USA is a non-immigrant visa that allows foreign nationals to invest in and manage a business within the United States. To qualify, applicants must come from a country that has a treaty with the U.S. that includes provisions for the E-2 visa. They must also make a substantial investment in a U.S. enterprise and play an active role in its day-to-day operations.
There's no mandated investment amount, but typically, the investment ranges from USD 100,000 to USD 200,000.
Canadian Citizenship by Investment
The benefits of Canadian residency and citizenship have made it the world's most sought-after country for investor immigrants. Its economy is the 9th strongest globally, its population is well-educated, and the country has a great reputation for being welcoming.

Nova Scotia Nominee Selection Program
The Nova Scotia Nominee Selection Program (NSNP) attracts high-net-worth applicants who want to settle in the province and meet its labor market and other economic needs. It is also a path to permanent residency in Canada.
Applicants for the Nova Scotia Entrepreneur Stream must satisfy the following criteria:
Have a verified net and unencumbered minimum of CAN$600,000 in personal and business assets that may be transferred into the province.
Agree to invest a minimum of CAN$150,000 in a Nova Scotia business.
All assets must have been legally acquired.
Demonstrate, during the previous 10 years, a minimum of 3 years of business ownership (of at least 33.33%) or more than 5 years' experience as a senior business manager.
Meet the

Canadian Language Benchmark (CLB) 5

in either English or French.
Have a Canadian high school diploma (or its foreign equivalent).
Agree to settle and reside in Nova Scotia.

Dependent family members and other relatives (as defined by the NSNP) may also be included under the same application.

Quebec Immigrant Investor Program
While Canada has many different immigration programs, the Québec Investor Visa offers a route to Canadian citizenship by investment. Providing that the applicant has met all the other requirements, such as physical residency, he or she can apply for citizenship after 3 years.
Applicants must invest a minimum of CAN$1,200,000 in a government-guaranteed investment and hold it there for a period of five years.
Or pay a reduced amount of CAN$350,000 to finance a closed 62-month term loan through an approved.*
Demonstrate at least two years of business management experience in the five years prior to applying.
Have a net worth of at least CAN$2 million individually or combined with your partner or spouse.
Applicants must satisfy both the Québec selection and the Canadian admission requirements.
*Note: Currently, applications for this program are on hold until further notice.

Prince Edward Program
The Prince Edward Provincial Nominee Program (PEI PNP) is a Canadian immigration program designed to attract skilled workers, entrepreneurs, and investors to the province of Prince Edward Island. Through this program, eligible individuals can apply for provincial nomination, which can significantly enhance their chances of obtaining Canadian permanent residency.

British Columbia PNP
The British Columbia Provincial Nominee Program (BC PNP) is a Canadian immigration program designed to facilitate the entry of skilled workers, entrepreneurs, and investors into the province of British Columbia. It operates in partnership with the federal government to select candidates who have the potential to contribute to the province's economic growth and development.
There are several application routes within the BC PNP, including the Skills Immigration and Express Entry BC categories for skilled workers, the Entrepreneur Immigration category for business investors, and the Tech Pilot for technology sector workers. Each route has specific criteria that applicants must meet.

Ontario PNP
The Ontario Immigrant Nominee Program (OINP), one of the Provincial Nominee Programs (PNPs), offers a range of immigration routes for foreign individuals to achieve Canadian permanent residency. This PNP has been thoughtfully crafted to attract immigrants who can contribute to the province's growth, including skilled professionals, individuals in industries facing labor shortages, entrepreneurs, and investors.
One of the routes via this PNP is Ontario's Entrepreneur Stream, which caters to wealthy entrepreneurs keen on making substantial investments in Ontario's business development. Successful applicants with a track record of achievement can initiate new projects in the province, potentially leading to Canadian permanent residency nomination.
Investment Criteria:
Investment Amount: CAN$200,000.
Personal Net Worth Requirement: CAN$400,000.

Canadian Start-Up Visa
The Canadian Start-Up Visa is a program that allows aspiring entrepreneurs from around the world to immigrate to Canada and establish innovative businesses, provided they receive support from a designated organization and meet certain criteria.
To be eligible for the Start-up Visa Program, you need to have a viable business idea, a support letter from a specific organization, meet language standards, and have sufficient funds to live in Canada until your business starts making money.
Financial Requirements:
If your investment is sourced from a designated Canadian venture capital fund, you must secure a minimum of CAN$200,000.
If your investment comes from a designated Canadian angel investor group, you need to secure at least CAN$75,000.
It's important to note that obtaining a financial investment from a business incubator is not mandatory. Instead, you must gain acceptance into a Canadian business incubator program.
Caribbean Citizenship by Investment Programs

Grenada
Grenada's citizenship by investment program is known for its speed and benefits. Approved applicants typically receive their citizenship within 60 business days of applying, and the entire process is kept strictly confidential. To qualify for citizenship, applicants may:
1. Donate to the National Transformation Fund (NTF)

| | |
| --- | --- |
| Type of applicant | Required contribution amount |
| Individual applicant | USD 150,000 |
| Main applicant and spouse | USD 200,000 |
| Family of four family members | USD 200,000 |
| Family over four family members | USD 200,000 plus USD 25,000 per additional dependent after the third dependent |
2. Real Estate Investment
| | |
| --- | --- |
| Type of applicant | Required investment amount |
| Single applicant | USD 350,000 |
| Two applicants (co-investors) | USD 220,000/each; total USD 440,000 |
Note: For both options, additional due diligence and application processing fees apply.
Grenada has an E-2 Investor Treaty with the USA, enabling citizens to own a business in the USA and achieve temporary residence there.

Dominica
The Commonwealth of Dominica is known for its safe, happy, and vibrant lifestyle. It has also become a major center for international financial services. The Dominica Citizenship by Investment program enables applicants to become citizens in 4 to 6 months.
Applicants choose one of two options:

1. Donation
Contribute a non-returnable minimum amount of $100,000 (depending on how many family members are included) into the Economic Diversification Fund (EDF).
2. Real Estate Investment
Investment of at least $200,000 in government-approved real estate, with the condition of maintaining the property for at least 3 years.
Related: Navigating the Latest Changes in Dominica's Citizenship by Investment Program

St. Kitts and Nevis
The Saint Kitts and Nevis CBI program offers several avenues for investors to secure full citizenship for themselves and their families through economic contributions.
The St. Kitts citizenship by investment program currently offers two options: investing in approved real estate developments or making a non-refundable donation to the Sustainable Island State Contribution Fund (SISC).
1. Sustainable Island State Contribution Fund
$250,000 for a single applicant.
$300,000 for a single applicant and a spouse.
$350,000 for a single applicant, a spouse, and one or two dependents.
$350,000 for a single applicant and two or three dependents.
$50,000 for each additional dependent under 18.
$75,000 for each additional dependent above 18.
Real Estate Investment
Investment of at least $400,000 in an Approved Development Property, plus government fees.


Antigua and Barbuda
Antigua and Barbuda is a beautiful Caribbean country that offers citizenship in approximately 3 to 4 months from the date of application.
Citizens enjoy all the rights of a CARICOM member nation and can also take advantage of specific benefits provided by the Antigua and Barbuda Citizenship by Investment program, such as eligibility for a 10-year, multiple-entry visa to the U.S.A.
Applicants with a high personal net worth can attain citizenship by choosing from several available options:
National Development Fund (NDF) Donation
Family of 4: $100,000 donation / $30,000 processing fee.
Family of 5 or more: $125,000 / $30,000 processing fee / $15,000 additional processing fees for each person beyond 4.
Real Estate Investment
Co-invest ($200,000) in government-approved real estate projects and hold the investment for a minimum of 5 years.

St. Lucia
St. Lucia offers many benefits to its citizens, including a relaxed lifestyle, tropical climate, world-class entertainment, and access to direct flights to all of the Americas, Caribbean nations, and Europe.
The St. Lucia Citizenship by Investment Program was established in 2015, making it the newest Caribbean CIP.
Benefitting from the decades of experience other Caribbean CIPs have, St. Lucia has had the advantage of implementing only the best practices of each one.


1. St. Lucia's National Economic Fund
$100,000 - Main applicant

$165,000 - Main applicant and spouse

$190,000 - Main applicant, spouse and two qualifying dependents

$25,000 - Each additional qualifying dependent


2. Real Estate Investment
$200,000 in a government-approved property, plus fees.

3. National Action Bond
$300,000 investment in non-interest bearing bonds that the applicant must hold in their name for 5 years, plus a non-refundable administrative fee of $50,000.

3. Enterprise Project
$3,500,000 (single applicant) or $6,000,000 (more than one applicant*) investment in an enterprise project, plus a non-refundable administrative fee of $50,000.
Examples of enterprise projects include: specialty restaurants, agro-processing plants, pharmaceutical products, offshore universities, and cruise ports and marinas, among others.
*Each applicant must contribute at least $1 million.

Vanuatu
The Vanuatu Golden Visa program is a citizenship-by-investment scheme offered by the Pacific island nation of Vanuatu. It allows individuals to obtain Vanuatu citizenship by making a significant financial contribution to the country, typically through a donation to the country's Capital Investment Immigration Plan.
Here are the investment amounts required:
Main applicant – $130,000.
Main applicant and a spouse – $150,000.
Family with one child below 18 – $165,000.
Family with two children below 18 – $180,000.
Adding each additional dependent to the application incurs a fee of $10,000, in addition to charges for passport applications and due diligence.
Related: Why the Vanuatu Citizenship is the Best for Crypto Entrepreneurs
Central America Citizenship by Investment Programs

Mexico
If you are looking for a residency in Central America, the Mexico residency by investment option is for you.
The program is designed for foreign investors keen on buying Mexican property for personal use, rental income, or both. It's open to individuals who can invest at least $220,000 in Mexican real estate. This investment can grant you temporary residency, with the possibility of permanent residency in 4 years.
Middle East Citizenship by Investment

UAE
The UAE, with Dubai as its leading economic hub, has experienced remarkable growth in recent years due to its strategic location, business-friendly policies, and diversification efforts.
It has become increasingly attractive for investment and life thanks to its robust infrastructure, tax incentives, and cosmopolitan lifestyle that blends modern amenities with cultural diversity, making it a prime destination for both business opportunities and quality of life.
A Golden Visa of UAE allows investors to obtain a residency permit via two different routes:
Real estate investment (a 5-year residency permit): at least 2 million AED or USD 545,000.
Real estate investment (a 3-year residency permit): at least AED 750,000 or USD 204,000
Public investment: at least 2 million AED or USD 545,000.
What do Countries Get from Citizenship by Investment Programs?
Countries stand to gain various benefits by offering citizenship and passports through investment programs:
Economic stimulation through foreign direct investment and job creation;
Development funds for capital projects and programs within the country;
Real estate development, including residential and commercial projects, as well as tourism-focused hotels, resorts, and villas;
Attraction of global talent and new businesses to the country. Many high-net-worth individuals choose to start businesses to obtain economic citizenship, potentially creating new jobs and boosting the economy.

Citizenship by Investment Planning
Obtaining a second citizenship necessitates thorough planning and meticulous preparation. The process may be intricate, yet each necessary step is well-defined, and numerous resources are readily available to assist and guide you.
Why do you want to become a global citizen?
While this may seem like an obvious question, it's important to note that citizenship by investment programs differ significantly from one country to another, each offering a unique set of benefits. To select the most suitable program for your needs, it's essential to identify your primary goal(s) for seeking a second passport.
The most popular ones include:
The convenience and mobility of visa-free travel;
Global business and investment opportunities;
Advantageous tax regimes and asset safeguarding;
Geographical location;
Improved quality of life including better healthcare, education, culture, and infrastructure;
The security of an alternate place to live in times of political instability or natural disasters.
Before selecting a specific citizenship program, we highly recommend that you answer the following questions for yourself. This will help you determine the precise conditions you require and ensure you have the necessary capital available to submit your citizenship application while also considering other investment opportunities.
A: Each program entails a different investment amount and fees, so it's essential to consider cost requirements when choosing a country.
A: Financing your investment can be advantageous since you'll be able to submit your citizenship application while having free capital for other investment opportunities.
A:
Are you seeking a guaranteed return on your investment, or are you open to taking a chance on a business venture that comes with a certain level of risk? Alternatively, a third option with a more philanthropic focus involves making a non-returnable donation to a development fund in your chosen country.
A: You can secure residency or citizenship within a few months or a few years, depending on the respective country's program.
A:
Various programs come with distinct physical residency requirements. Therefore, you must decide whether you seek a country to serve as a second home and a place to conduct business, or if your primary goal is to secure other benefits. If you lean towards the latter and don't plan to reside in the country, ensure you can meet the program's physical residency requirements. Otherwise, consider selecting a program that doesn't impose such conditions.
A:
Is your goal to secure visa-free travel to as many countries as possible? Determine the geographic region to which you are trying to gain visa-free access. For example, is visa-free travel within the EU more important to you than visa-free access within CARICOM (the Caribbean Community and Common Market)?
A: Some countries offer better tax policies than others. Things to consider include tax rates, tax incentive schemes for new capital investment, and whether there are double taxation agreements with other countries. Some countries have no capital gains tax, personal income tax, wealth tax, inheritance tax, or gift tax. They also have no estate duty, and income from dividends or interest is not subject to income tax. If the taxation aspect is important to you, select a country with the most advantageous policies.
A: If you plan to reside in the country or spend extensive amounts of time there for business, then the geographic location, climate, and infrastructure are important things to consider.
A: If you plan to reside in the country for extended periods, these factors are crucial, so ensure you have a good understanding of what each country has to offer!

If you plan to reside in the country for extended periods, these factors are crucial, so ensure you have a good understanding of what each country has to offer!
Honestly answer all the questions above and assign a score to the importance of each item on your list. This will assist you in narrowing down your choices. Once your list of priorities is established, you're ready for the next step: choosing your citizenship by investment program and country.
Citizenship by investment application process

Once you've selected a country and program, it's time to fill out and submit the application.
Here are general citizenship application steps: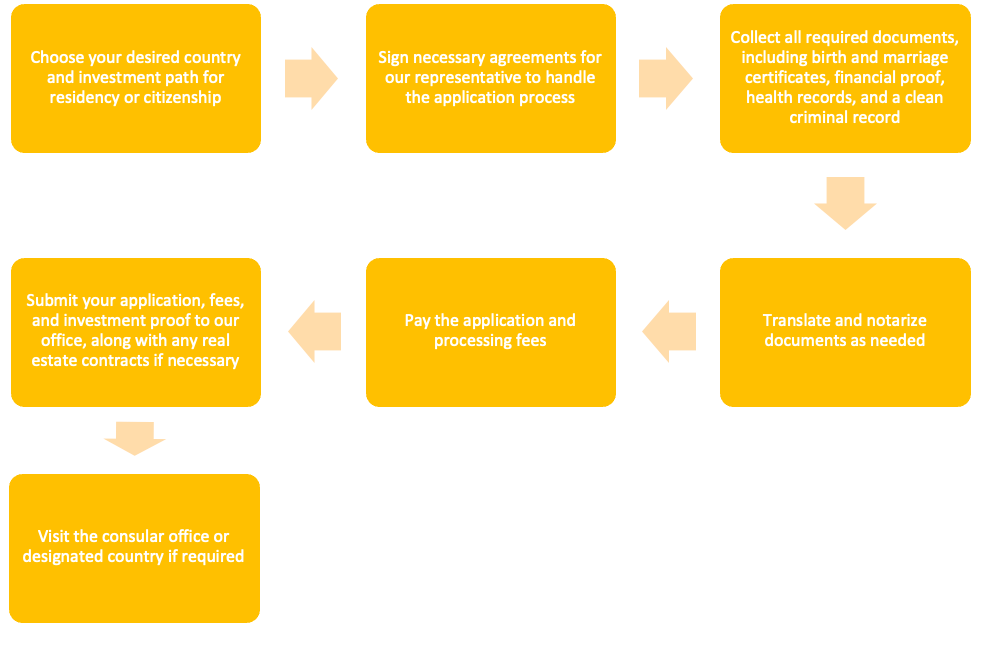 What happens once your application is submitted?
The respective government agency confirms that they have received your file.
The receiving office reviews your file, and confirms full compliance or requests any additional information.
Background checks are completed.
Once initial approvals are made, your file is transferred to the appropriate Citizenship by Investment institution for approval.
Approval is granted (subject to final investment amount being received).
Investment amount is released by the escrow agent.
Receipt of funds is confirmed.
Certificate of residency or citizenship is granted.
Final visit to the country or their consular office for official confirmation and issuing of passports, if required.
The list above provides an overview of the standard steps required to secure permanent residency or citizenship. Each country has its own process, so the requirements will vary slightly depending on the program you choose. Some countries do not require you to be physically present at all, while others require at least one visit or even long-term physical residency before granting citizenship.
After you have reviewed the steps, shortlisted your options, and compiled your initial questions, please book a free consultation with us.
At High Net Worth Immigration, we look forward to helping you on your journey to securing a second citizenship through investment.
Don't hesitate and inquire about your next citizenship by investment opportunity today!

Vicky Katsarova, CEO
"My world travels and my own immigration experiences have given me a deep understanding and clear insight into each of our clients' specific requirements, aspirations and concerns. It is this intense personal association with client expectations and needs that helps to set our company and our service apart."