Why the Latvian Investor Visa is the Best-Kept Secret for Entrepreneurs
Latvian Investor Visa, often called Latvia Golden Visa, is a program that allows applicants to secure European residency in exchange for an investment in a business or real estate.
Latvia is an enchanting Baltic nation nestled within the European Union. With its rich history, stunning landscapes, and vibrant culture, Latvia offers a unique blend of old-world charm and modern opportunities.
Moreover, as an EU member state, the Latvian Golden Visa presents a strategic avenue for global investors seeking seamless access to Europe. This program not only facilitates residency but also unlocks lots of advantages, including visa-free travel, business prospects, and a high quality of life.
If this sounds of interest to you, stick around.
In this easy-to-follow guide, we're going to show you why the Latvian Investor Visa stands out among other options. We'll also explain how it works, what benefits it offers, and why it's perfect for entrepreneurs, investors, and their families.
So, without further ado, let's get started.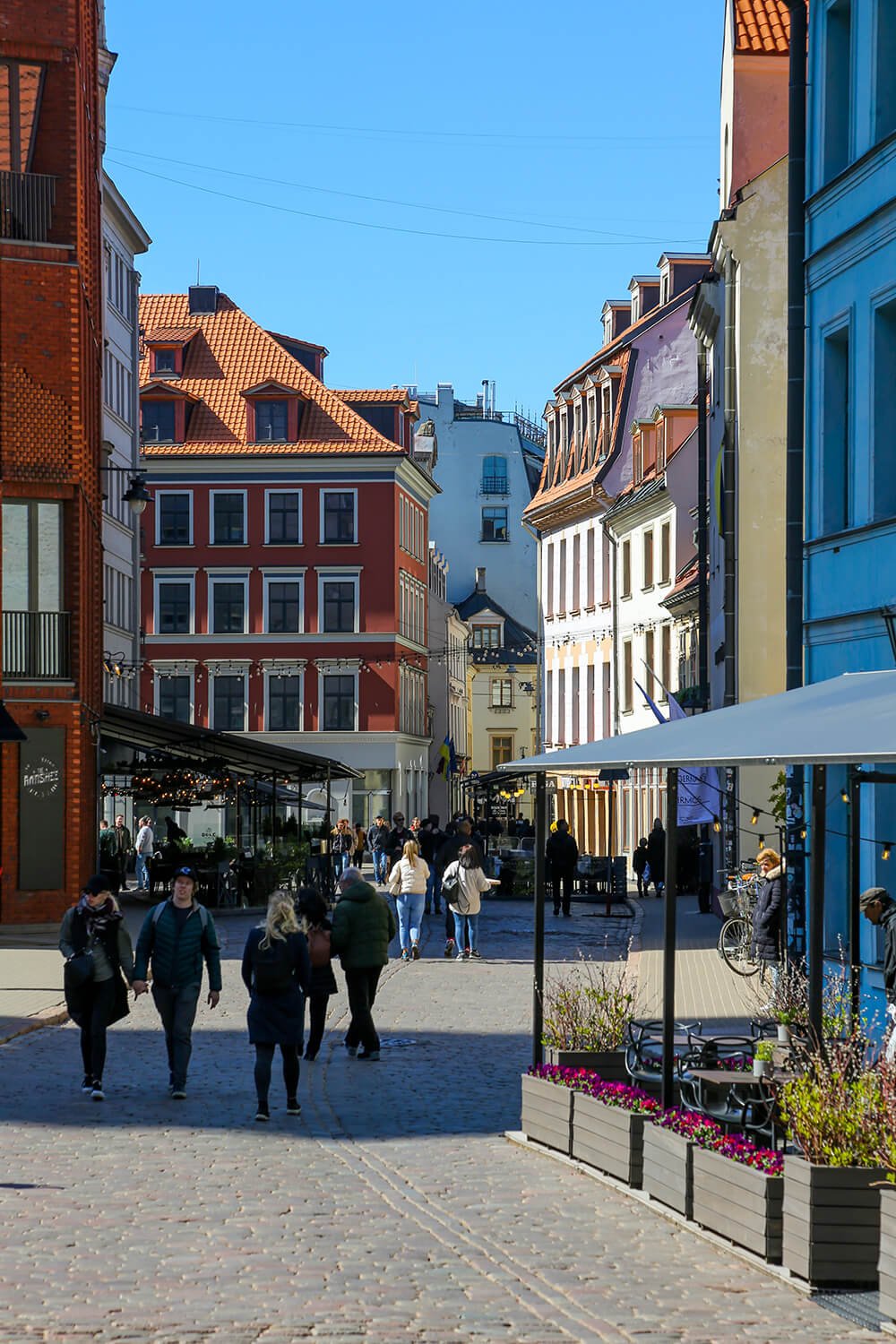 What Is the Latvia Investor Visa?
The Latvian Investor Visa is a specialized immigration program offered by the government of Latvia, designed to attract foreign investors and entrepreneurs who are interested in making strategic investments in the country.
This visa allows eligible individuals to obtain a long-term residency permit in Latvia by fulfilling specific investment requirements, which can include making investments in businesses or real estate within the country.
This European investor visa offers an investment threshold as low as €50,000 for business investments, or €250,000 for real estate investments in key Latvian cities such as Riga, the capital, and other major urban locations.
Benefits of the Latvia Investor Visa
The Latvian Investor Visa is distinguished from other residency-by-investment programs by several advantages. Let's go over each benefit in detail.
Accessible Investment Requirements
The Latvia Investor Visa stands out for its remarkably attainable investment criteria within the broader European area and the world. With a minimum investment of €50,000 for business ventures and €250,000 for real estate endeavors in major Latvian urban centers, this visa presents a cost-effective and viable option when compared to analogous visas in nations like Spain or Greece.
Schengen Area Privileges
Holding a Latvia Investor Visa provides holders with the valuable advantage of visa-free travel to 26 European countries within the Schengen Area. This not only simplifies the expansion of business networks but also opens up opportunities to immerse oneself in the diverse cultures and breathtaking scenery of Europe.
Related Read: What's the Difference between the EU and the Schengen Area?
Residency Permit and Latvian Citizenship
The visa not only facilitates immediate entry into Latvia but also lays the groundwork for obtaining a long-term residency permit.
Initially, the applicant will obtain a long-term residence permit (i.e. temporary residency), which is valid for five years. After five years, they will be eligible to receive permanent residency (PR), and if they comply with the PR requirements, such as physical residency, they can apply for Latvian citizenship. Holding Latvian citizenship brings the full spectrum of benefits conferred by a European Union passport.
Efficient Application Procedure
The Latvia Investor Visa stands out for its streamlined and efficient application process. With processing times typically falling between two to four months, investors can promptly capitalize on the advantages of residing and conducting business activities within Latvia.
Family Reunification
Furthermore, Latvian investor residence permits may extend to immediate family members, including spouses and dependent children up to 18. This could allow families to reunite and reside together in Latvia, taking advantage of the benefits offered by the program.
Conducive Business Atmosphere
Lastly, Latvia boasts an inviting business environment, characterized by competitive tax rates and a well-developed support infrastructure. With a modest corporate tax rate of 20%, the nation exerts a magnetic pull on entrepreneurs and investors alike.
Additionally, Latvia's skilled workforce adds another layer of allure for those seeking to establish or expand their commercial undertakings.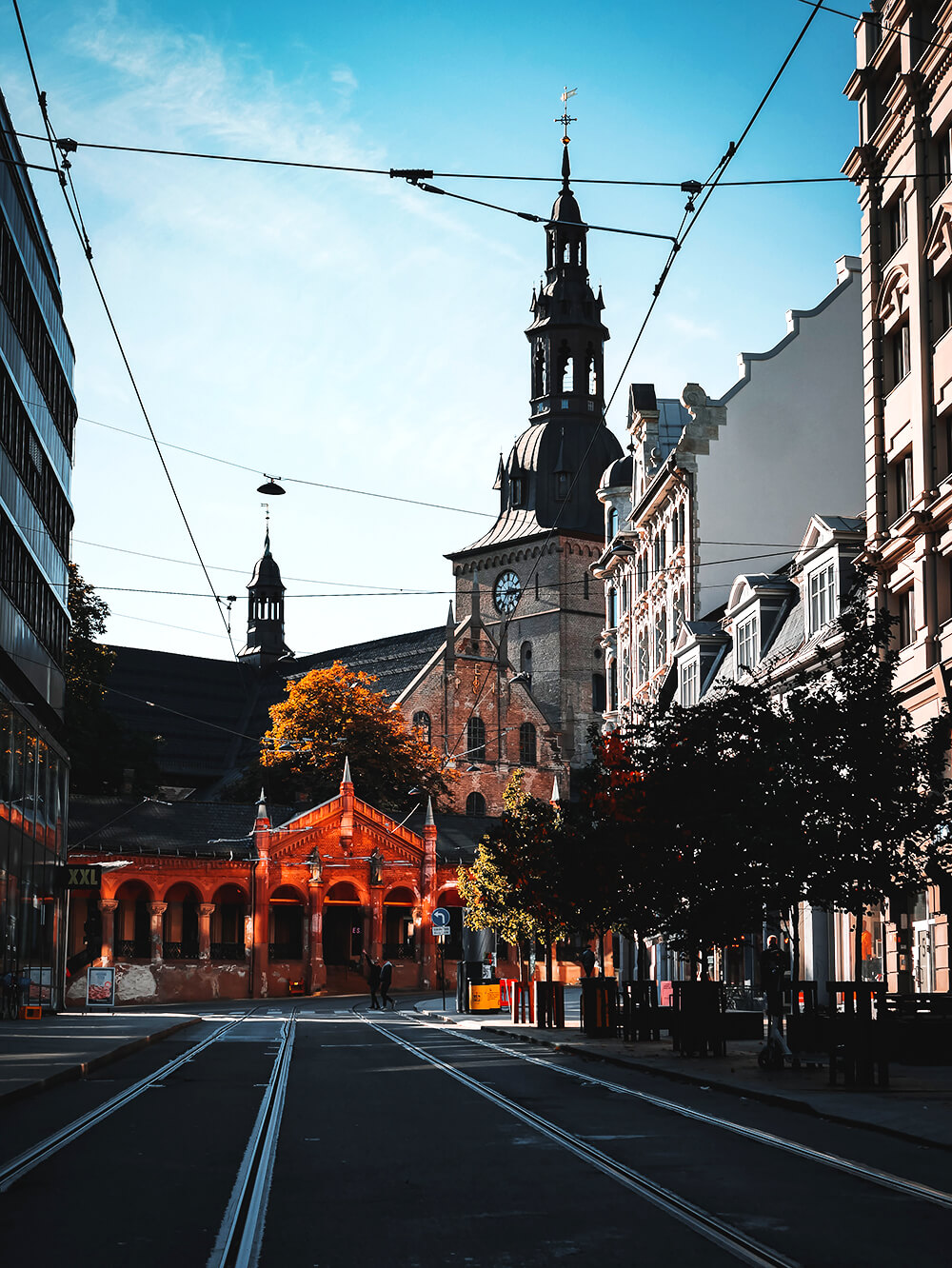 Option 1: Business Investment
Within the context of the business investment option, the minimum investment amounts are:
A non-refundable donation of €50,000 to a business that employs up to 50 workers and maintains an annual revenue of less than €10 million.
Complementing this investment, the investor is also obligated to contribute €10,000 to the State budget, alongside any relevant processing fees that apply.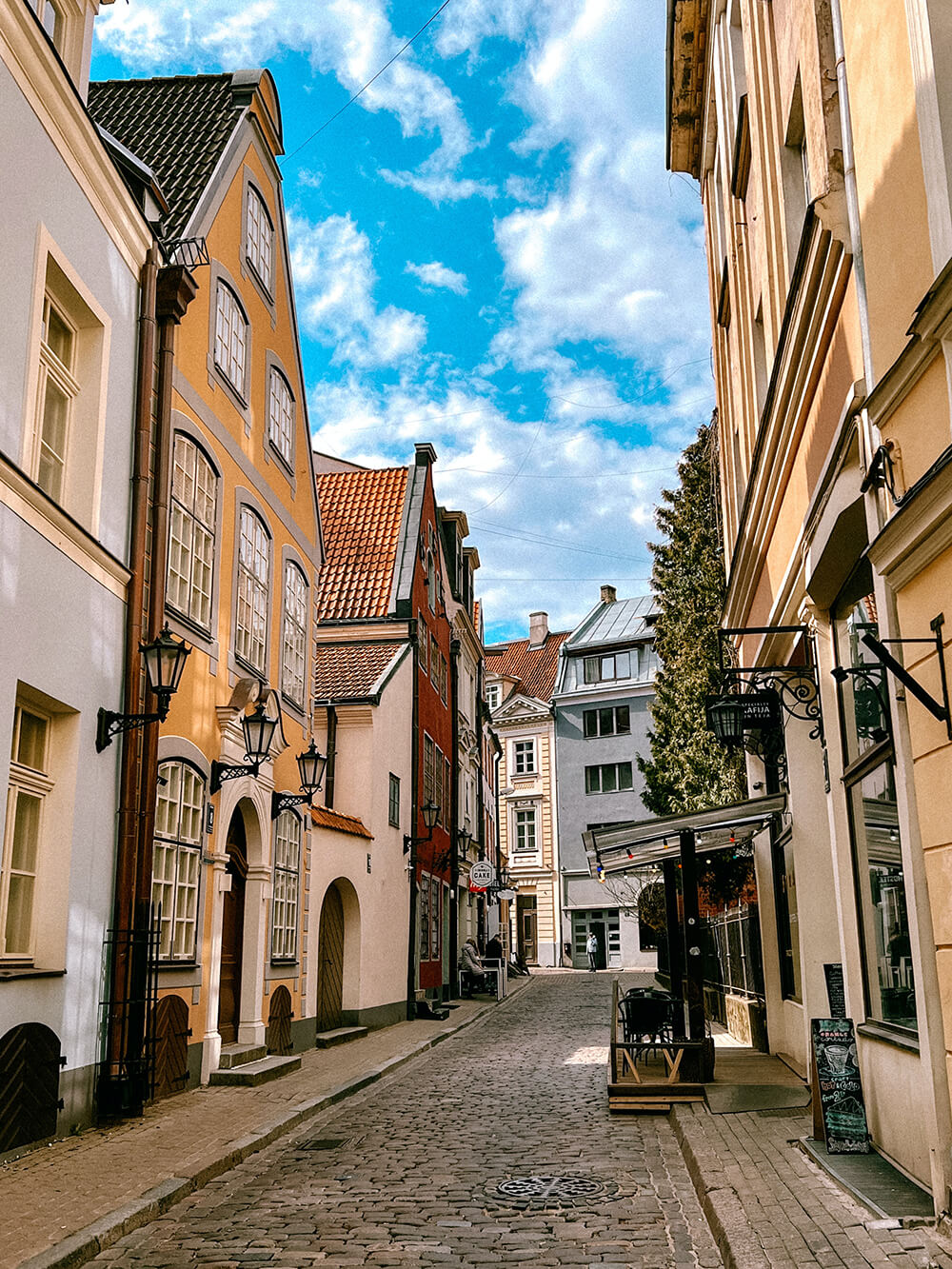 Option 2: Real Estate Investment
As an alternative option, you also have the opportunity to invest in Latvian real estate. This involves an investment of €250,000 along with a 5% state fee.
If the property is located in Riga or Jurmala, you can only purchase one unit. In other regions of Latvia, you can purchase up to two properties that are worth €250,000 combined.
You must keep the property for as long as you want to maintain your temporary residence permit. After 5 years, you can renew the permit for another 5 years if you still own the property. You can also apply for a permanent resident permit, but only if you still own the property. Once you decide to sell the property, you can't have the temporary or permanent resident permit anymore.
Application Process
To begin the application process, you must meet the initial criteria and have the necessary investment amount ready.
The principal applicant must:
Be over 18 years old
Have health insurance
Have a clean criminal record
Be a citizen outside of an EU and EEA area.

Applicants should also be able to show that they have sufficient funds to sustain their family's quality of life without requiring assistance from the Latvian government.
Currently, the annual income requirements are as follows:
€15,480 for a single main applicant
€20,640 for the main applicant and their spouse
€22,188 for a married couple with one child.
How to Apply for the Latvian Investor Visa Step-by-Step
Choose an investment pathway
Decide on the type of investment you want to make. This could be putting money into a Latvian company in two ways:
By increasing the authorized capital of an existing company; or
By starting a new business.
Alternatively, you can invest in real estate.
Gather the required documents (see below)
Submit application
Submit your application along with all the required documents to the Latvian embassy or consulate in your home country. Make sure to verify the application procedure and any fees involved.
The processing time for investor visa can vary. However, the standard processing time is between 2 and 4 months.
You will be notified of the decision regarding your visa application. If approved, you'll receive instructions on how to proceed.
Documents Required for Application
The applicant shall submit the following documents:
Questionnaire for requesting a residence permit;
A full copy of a passport;
A photography 3 x 4 cm;
Certificate of no criminal record;
A document certifying the necessary financial means to live in Latvia;
Health insurance policy;
A marriage certificate for a married couple and birth certificates in the case of children;
Payment document confirming relevant state fees were paid.


Furthermore, those investors who decide to invest in immovable real estate must supply additional paperwork, which includes:
A document confirming that the payment for the property was made through non-cash means;
A certificate confirming that the investor doesn't have any debts in property tax payments;
A confirmation letter issued by the property appraiser regarding the compliance of the market value of the property with the value specified in the Latvian immigration law.

Note: Please be aware that both the document requirements and legal prerequisites are subject to change. As a result, it is crucial to refer to official government sources in order to access the latest and most current information.
An Overview of the Country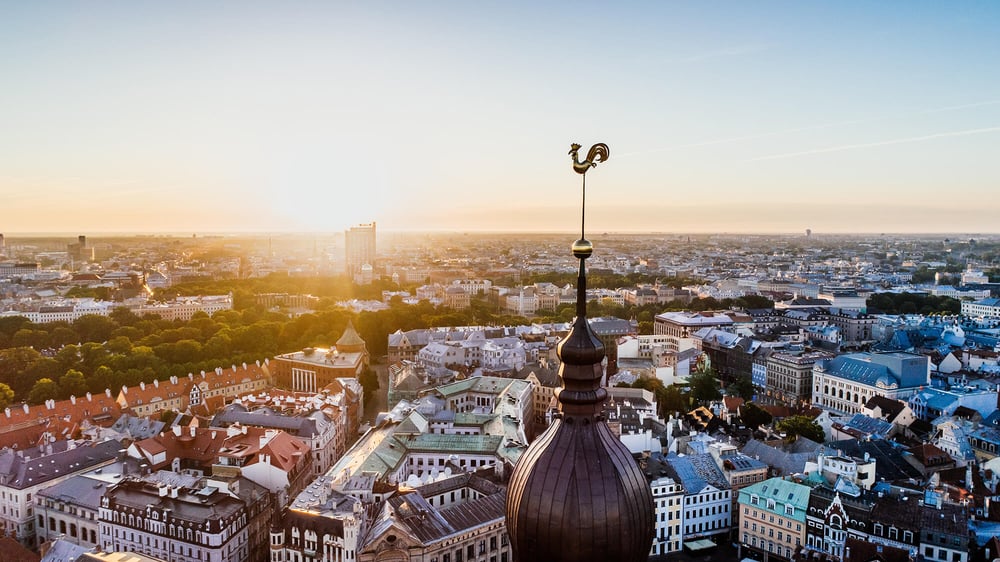 So, why should Latvia be on your radar if you're an investor?
Latvia, a Baltic gem, offers a multifaceted appeal for investors, families, and foreigners. With its strategic location in Northern Europe, Latvia boasts a pro-business environment and robust infrastructure, making it an enticing investment destination. The nation's membership in the EU and Eurozone provides economic stability and access to a large market.
Furthermore, Latvia's tech landscape is rapidly growing, focusing on AI, cybersecurity, and e-commerce. Riga, the capital, hosts numerous startups and innovation hubs. Business opportunities include software development, fintech, and digital solutions, bolstered by a skilled workforce, supportive government policies, and EU funding.
Latvia's rich cultural heritage, picturesque landscapes, and high-quality education and healthcare systems create an inviting atmosphere for families. The capital, Riga, is known for its vibrant arts scene and historic charm. Foreigners find a welcoming society, ease of integration, and a competitive cost of living. In fact, the cost of living in Latvia is 57% less expensive than in the US.
In summary, Latvia combines economic opportunities, family-friendly features, and an inclusive atmosphere, making it an appealing choice for those looking for a fulfilling life in Europe.
Conclusion
Often overshadowed by more well-known options, the Latvian Investor Visa holds the key to a realm of advantages for business-minded individuals.
With its affordable investment requirements, Schengen Area access, potential for European citizenship, streamlined application process, and favorable business environment, it's no wonder that investors are setting their sights on Latvia.
As a beacon of growth and potential, the Latvia Investor Visa is an avenue worth exploring for those seeking a prosperous European future.
If you want to take the unique advantage of acquiring the Latvia Investor Visa, contact the High Net Worth Immigration Team today. We're prepared to help you every step of the way. Seize this opportunity to secure a European residency permit without delay.
A: Yes, if the client has a Schengen Visa, they can travel to Latvia upon approval of their residency application to submit biometrics once the appointment has been made with OCMA.
A: OCMA stands for the Office of Citizenship and Migration Affairs. This is the government office that gives out Residency Permits. They also gather biometric info and provide the Residency Permit after the application is accepted.
A:

All the information will be consolidated into a single form for the entire family. This means that both the main applicant and the dependents need to complete only one application form. At High Net Worth Immigration, we're going to take care of all necessary documentation on your behalf.
A: Yes, after obtaining the Residence Permit, the client can freely travel within the Schengen Area without a visa. This includes entering and exiting any country within the Schengen Area.
A:

No, you are not required to travel to Latvia during the application procedure. However, you must travel to Latvia for your biometrics once you get the residence approval.
A:

No, you are not required to reside in the country while on a long-term residency permit. When you get the Permanent Residency (PR), if you wish to apply for one after that, yes, you will need to reside at least six months per year in Latvia.
A: Not directly, but if you wish to obtain citizenship in Latvia, these are the steps you can follow:
Having a long-term residency visa (i.e. temporary visa) for 5 years.




Apply for Permanent Residency (PR) after that. Please note that you must live in Latvia for at least 6 months yearly to maintain the PR status. Also, you must pass a basic language test as part of your PR application.



After having PR for 5 years, you can apply for Latvian citizenship, providing that you fulfilled the other requirements.

Vicky Katsarova, CEO
"My world travels and my own immigration experiences have given me a deep understanding and clear insight into each of our clients' specific requirements, aspirations and concerns. It is this intense personal association with client expectations and needs that helps to set our company and our service apart."
Latvian Golden Visa presents a strategic avenue for global investors seeking seamless access to Europe. This program not only facilitates residency but also unlocks lots of advantages, including visa-free travel, business prospects, and a high quality of life.
Latvia combines economic opportunities, family-friendly features, and an inclusive atmosphere, making it an appealing choice for those looking for a fulfilling life in Europe.
We at High Net Worth Immigration are here to guide you through all the possible options available to individuals seeking a second residency in Latvia and beyond.