March 28, 2018
The Quebec Government has announced a moratorium on the Immigrant Investor Program from April 1, 2018 until August 15, 2018, when it is expected to launch an updated program with higher investment requirements.
When the program reopens, the required investment is expected to be CA$ 1.2 million (up from CA$ 800,000), with a new net-worth requirement of CA$ 2 million. Furthermore, all financial intermediates must have their Head Office in Quebec.
---
The Québec Immigrant Investor Program is unique within Canada. It offers permanent residency to successful applicants who intend to settle in Canada, and who make a single payment or a partly financed investment of CAN$800,000, and leave the investment in place for 5 years. The investment will be guaranteed by the Gouvernement du Québec. Applicants must satisfy additional requirements. At the end of 5 years the applicant's single investment will be returned without accrued interest.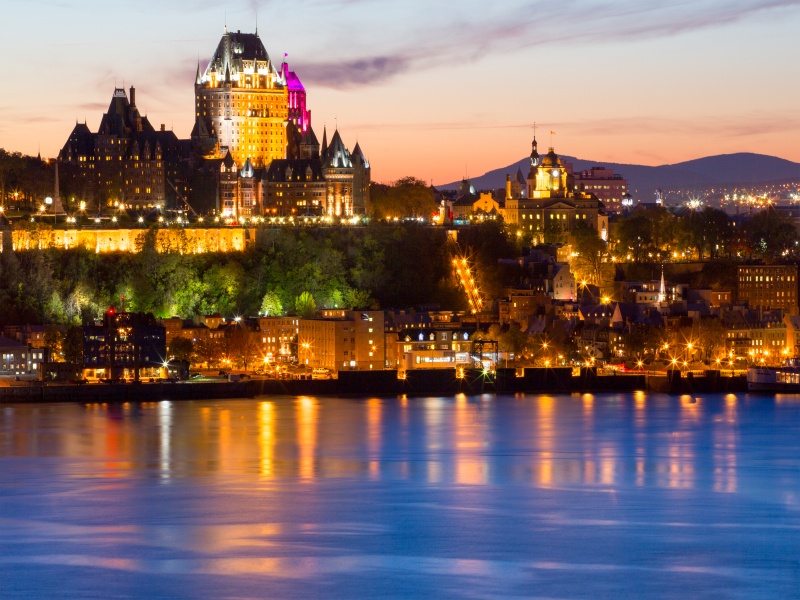 The original investment may be partially financed through an approved intermediary but, if it is, there will be no reimbursement.
After 3 years, permanent residents may apply for Canadian citizenship, subject to certain requirements.
The revenues which the investment generates will be applied to assisting two Québec business assistance programs.
Québec has established an annual quota for investor immigrants. Those who meet the French language proficiency standard are exempt from the quotas.
Residency and Citizenship by Investment – Qualifications and Conditions
Applicants may choose to work with an approved intermediary (a broker or trust company) and also satisfy the following requirements:
Applicants must be at least 18 years of age and meet the required French and English language competency standards
Applicants, including spouse and life partner if appropriate, must show net assets of at least CAN$1,600,000
The assets must have been obtained legally and, if by gift, must have been owned for a minimum of 6 months prior to application being submitted
Applicants must intend to settle in Québec
One or both applicants, if applicable, sign an agreement to invest a minimum of CAN$800,000 with an approved and authorized broker or trust company, acting as the intermediary. The full amount, minus any accrued interest, will be refunded after 30 days of the 5 year requirement period ending
Instead of investing the full amount as a single payment, the applicant may choose to deposit CAN$220,000 and finance the rest through their intermediary. There will be no refunded amount due at the end of the 5 period when this option is chosen
The primary applicant must have management experience of at least 2 years in the previous 5, and the organization must have at least 2 other full-time employees under the primary applicant's authority
Applicants, and accompanying family members, must be in good health
Applicants must satisfy both the Québec selection and the Canadian admission requirements
Application Process and Fees in the Quebec Investor Visa
The application is a two-step process, which will be managed by the intermediary. The applicant(s) must satisfy both the Qu selection and the Canadian Government admission requirements, and pay all associated fees. Fees will not be refunded unless the application is incomplete, in which case it will be returned.
The processing period is variable depending on the applicant's country of origin, overall applicant numbers, and Canadian staff availability.
Applicants should submit appropriately certified copies of personal documents, since no documents will be returned. All documents must be translated into French if not already in the French language. In addition, any document in French which has a seal bearing a foreign language should be fully translated.
Applicants may be called for interview.
The submission process will follow these steps:
Canada Citizenship Conditions and Requirements
Permanent residents may apply for naturalization after 3 years. The following requirements must be met:
Continue to satisfy the requirements of permanent residence
Have been primarily resident in Canada for those 3 years
Have filed income taxes as appropriate
Intend to continue to reside in Canada
Be able to communicate satisfactorily in French and English
Demonstrate knowledge of Canada plus the responsibilities and privileges of Canadian citizenship
These last two requirements only applies to applicants 54 years of age and younger
Have no criminal record in Canada, and not be facing criminal charges outside of Canada
---