It's business, but personal!
Our mission is to ensure all of our clients achieve their exact global residency and citizenship goals. We bring to every project the perfect blend of personal involvement, discrete attention to detail and professional excellence.
Vicky Katsarova,
CEO & President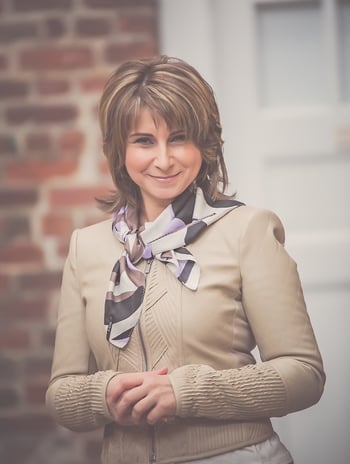 The company's international team of investment and citizenship experts is headed by Ms. Vicky Katsarova. Vicky is a true citizen of the world. She was born and raised in Bulgaria, and spent 10 years living and working in Abu Dhabi, capital of the United Arab Emirates. She founded High Net Worth Immigration in 2010 while in Abu Dhabi, before moving on in 2012 and making Nova Scotia, Canada, her world headquarters.
Vicky often says "My world travels and my own immigration experiences have given me a deep understanding and clear insight into each of our clients' specific requirements, aspirations and concerns. It is this intense personal association with client expectations and needs that helps to set our company and our service apart."
When Vicky is not working with clients, she explores new citizenship and residency opportunities to ensure that the team offers every worthwhile investment and immigration option to their clients. New investment opportunities arise; tax, residency and immigration laws change; so Vicky and her team make sure they are fully competent in every detail.
In her free time, Vicky loves spending time with her family, traveling the world, skiing, reading, and listening to music. She also teaches meditation classes to her students in Halifax, NS. As one might expect of such an internationalist as Vicky, her musical interests range from classical to flamenco and from ethno-dub to ambient sounds that assist with meditation. Her book choices, again, are varied and include English and American classics, and the works of the Bulgarian philosopher Beinsa Douno.
---
Plamen Stefanov,
Representative office - Bulgaria

Plamen is based in Sofia, Bulgaria, and recently joined the HNWI team. Plamen's professional background has made him an expert in investment and wealth management. This is particularly important to any of our clients whose plans involve establishing residency and citizenship in one of the European Union member states.
Plamen's vast experience includes a detailed understanding of many industrial, commercial and state-funded projects. He has worked on, for example, investment and development projects in energy, including renewable energy; commercial, residential, industrial and infrastructure construction; agriculture, including organic farming; and tourism projects which have included recreation, personal improvement, and health programs.
As well as being involved in the investment and development aspects of these lines of business, Plamen has also been closely involved in feasibility studies. He has analyzed the immediate and long-term success profiles of these projects which, in turn, have given him an in-depth understanding of their associated legal aspects. Add all of these elements together, and we know our clients, who want to investigate citizenship by investment in the EU, have a real expert to call on.
When Plamen is not working for clients his favorite leisure activities are all to do with reading, traveling and enjoying time with his family.
---
Perry Zou,
Affiliate Partner - Taiwan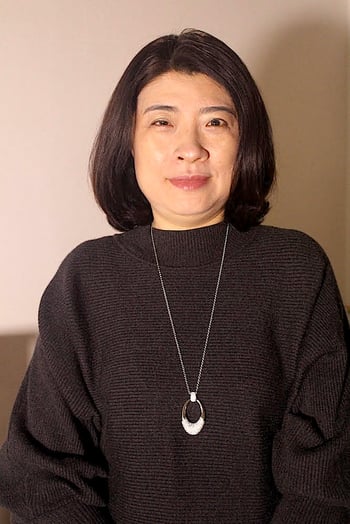 Perry is based in Taiwan. She has more than 30 years experience as an immigration consultant. She has been president of Taiwan Springbok Transpolo Group Co. (TSTG) since 1994. TSTG has earned an enviable reputation assisting clients who want to invest in overseas land development projects. TSTG's expertise extends to immigration services and international study programs in Asia, Europe, North America and southern Africa. While Perry led TSTG, it grew to become Taiwan's largest immigration consultancy.
Perry brings vast experience to educational and to citizenship by investment programs.
When she is not working on behalf of her clients she loves to travel, to read, watch movies, and being with her family. She reads to stay up to date on all aspects of business and international finance. Like Vicky, Perry reads spiritual works as a means of maintaining a clear and focused mind.
---
Tiffany Dao,
Affiliate Partner - Singapore & Vietnam

Tiffany is an affiliate partner. She heads her own market expansion and investment advisory firm based out of Singapore, the Lion City of Southeast Asia. Singapore is a global financial center, and so Tiffany's more than seven years experience in international trade makes her a perfect choice for every one of our clients who is looking to achieve global citizenship by investment in the Far East.
Tiffany focuses on investment and business opportunities in Singapore, Vietnam, Hong Kong, and mainland China. Her expertise and her network of international business contacts, commend Tiffany to lead our citizenship by investment programs in this part of the globe.
Tiffany is also an international traveler. In addition, she loves to read inspirational books as well as the latest publications on management and business development. She listens to country music and popular ballads. She is also an avid cyclist, and rides out to the mountains and beaches of the countries she loves to visit.
---
Additional Team Competencies
Each member of the High Net Worth Immigration team have academic qualifications in many fields, from entrepreneurship and business administration to portfolio management and global investment.
As one would expect, their combined language skills enable them to conduct business in English, Bulgarian, Russian, Mandarin Chinese, Taiwanese and Vietnamese.
BulCan Consulting Inc., incorporated and registered in Nova Scotia, Canada, with registry ID 3267270, and offices address at 1959 Upper Water Street, Suite 1301, Tower 1, Halifax, Nova Scotia, B3J 3N2, Canada